From our Principal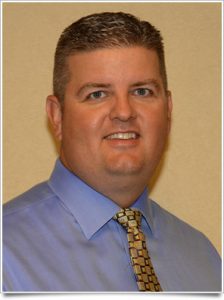 Welcome to Riley Elementary!
The original Riley School, named for the poet James Whitcomb Riley, was built in 1910 at 47th and Adams. Riley Elementary is now located in the north central section of Lincoln, NE at 5021 Orchard Street. Riley is a hidden gem with dedicated teachers, hard-working students and supportive families. Riley is also known for having one of the most beautiful gardens and learning areas in Lincoln Public Schools.
Riley Elementary is a Title I building, serving students in grades K-5. Specialists serve Riley students in Music, PE, Art, and Media/Computer Science.
Riley utilizes Multi-Tiered Systems of Support (MTSS) to support positive behavior and academic progress at school. Using a school wide system of supports ensures that all students have access to the resources available.
As a Community Learning School, Riley strives to be involved in our students' lives by providing extra learning opportunities, family activities and community resources. At Riley, we partner with Family Service to provide before and after school programming to meet the needs of students and families' care and academic needs.
Our mission to help our Riley students: IMAGINE the possibilities, BELIEVE in their potential, and ACHIEVE at their highest level. The staff at Riley wants to provide meaningful and challenging learning opportunities for all students in a safe and positive environment. Riley staff, families, & students will share the responsibility for academic achievement, positive character development, and support of individual and cultural differences.
Riley School Improvement Goals:
All students will increase their achievement in the area of reading fluency and comprehension.
All students will increase their achievement in the area of math number sense.
Sincerely,
Jeff Bjorkman, Principal
---
Before and After School Childcare
Before and after school childcare is offered through Family Service of Lincoln. Click HERE for rates and information
---